MaxMSP / M4L
M4L Audio Effects
Palace4

4 stereo channel automated crossfader. Inspired by Dave Young's Crystal Palace (used by Brian Hodgson and Delia Derbyshire for Doctor Who soundtrack). This needs to be on its own channel, and receive audio from separate tracks (see picture).
download here
Harmonic Tremolo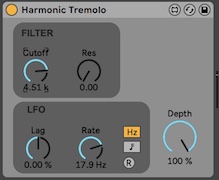 I kept seeing harmonic tremolo pedals and I wanted to have one, so I made this. LFO can be synced or free running, and there's lag, cutoff and resonance control.
download here
Crease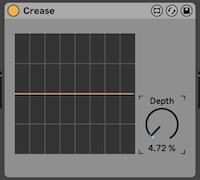 A very simple but powerful wave folder inspired by the "crease" output on the Cold Mac eurorack module.
download here
Controls
Color Sequencer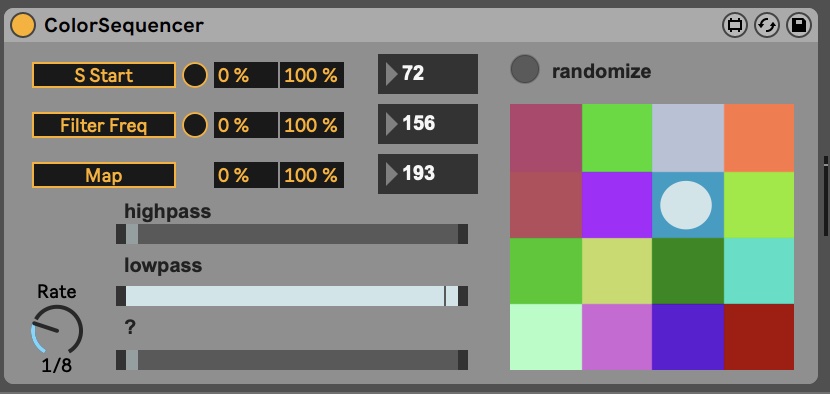 Experiment using visual noise to generate control sequences.
download here